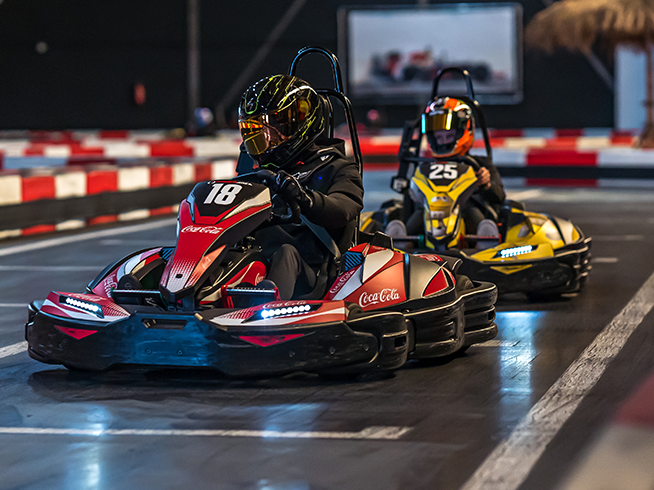 JOIN THE CLUB
VIP-MEMBERSHIP
Are you a true go-karting fan and are you a regular guest on our go-kart track? Then our VIP membership might be something for you! Read more →
TERMS & CONDITIONS
The price of VIP membership does not include the cost of activities

VIP membership is valid for 1 year and is not automatically renewed. After one year, you decide whether you want to extend your VIP membership.

The VIP membership and multiple ride tickets are personal and not transferable

No credit update when using promotions, such as unlimited karting, 3 for 2 promotions and promotions via external partners

No track exclusivity

Birthday heat can be handed in from 2 weeks prior to the birthday to 2 weeks after the birthday

The value of the discount is not paid in cash

No refund is possible on activities that have already been purchased

Participants who do not meet the conditions or appear fraudulent can be excluded

Powerarea is not liable for any price changes or typing errors

Powerarea reserves the right to change the promotion conditions and /or terminate them prematurely. This will be announced on this page.

Our general terms and conditions and house rules apply to all activities. In cases not covered by these conditions, a decision will be taken by Powerarea B.V.