Jeu des Boules, who does not know it? The dusty image of the well-known game is no longer and more people are discovering this fun game for young and old! Boules is the ideal activity for a fun night out with friends, family or colleagues. In the meantime, enjoy a drink and snacks.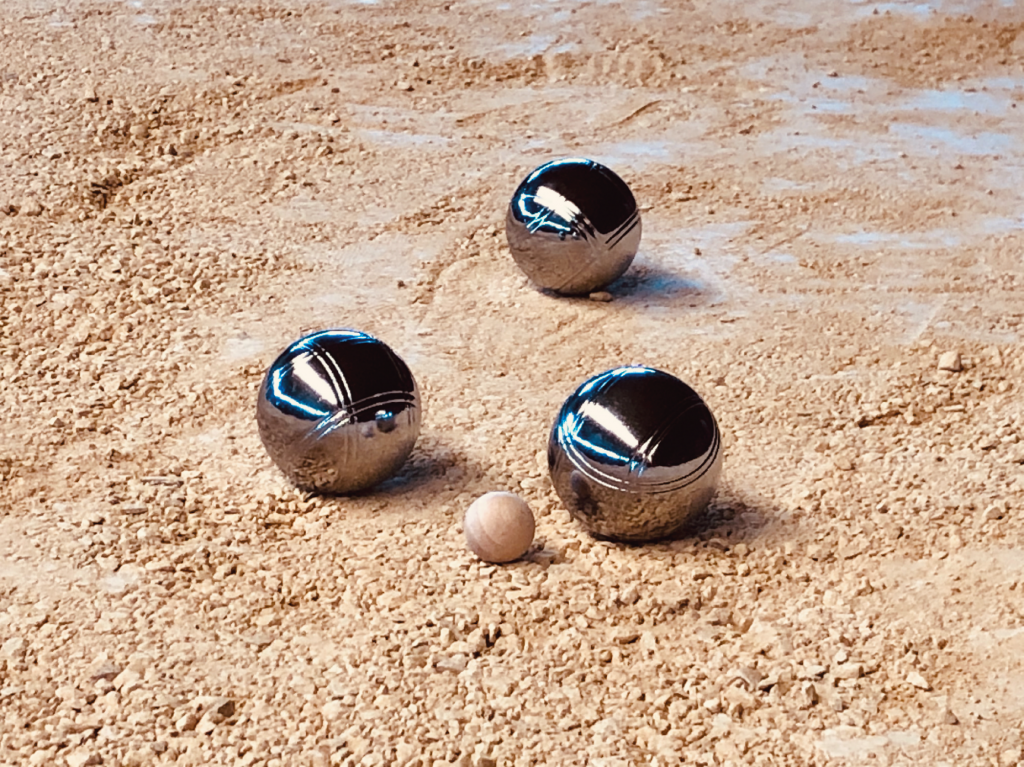 Choose from 1 or 2 hours of boules

Maximum 6 players per court

Play Boules in an old factory hall with a Atmospheric setting

Bar for drinks during and after a Boules game

Combine with other activities

For children's birthday parties, team outings, family day, etc.
Should I bring my own boules equipment?
This is not necessary, but is of course allowed. With each boules court, you will receive one set of 6 boules and a 'but' on loan.
How many people are allowed to play on one court?
We apply a maximum number of people of 6 per court. We have 3 boules courts. It is therefore possible to divide larger groups over several courts.
How do you play boules?
You can read the game rules for Boules on this page or ask for a game explanation at the bar on location.