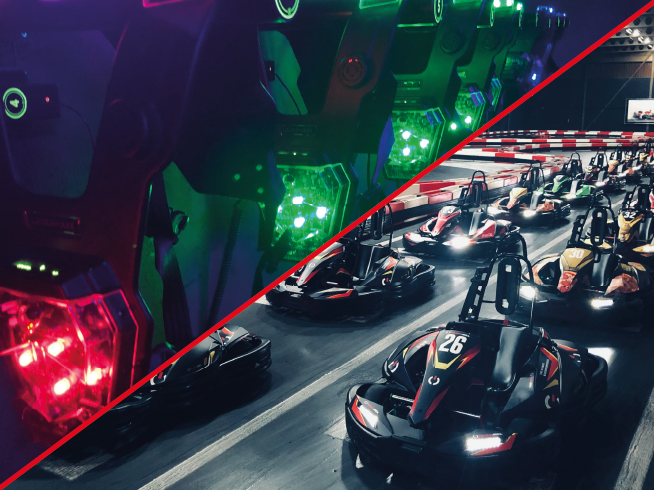 Minimum of 4 participants
LASERTAG & KARTING PACKAGE
Ready for action? This package includes 2 lasertag sessions and 1 go-karting session. From 6 years and 1.20m. Minimum of 4 participants. Read more →
Can I extend a package with an additional activity(s)?
Yes! Choose from our standard combo packages or put together your own package in our webshop.
Can I extend a package with food?
Yes! In addition to our small menu (French fries with snack, sandwiches and pizza), we also offer various buffets for large groups. Please contact us if you would like to reserve a buffet.
What does our group outing look like when we visit Powerarea with a large group?
Larger groups will be divided into multiple teams, as needed. The group size of a team depends on the activity(s) and the total number of participants. Of course, you can pass on the teams in advance. Each team will then play the reserved activities.